Animosity Coalition's Monitoring Initiative - A.C.M.I
A space where fans can create characters and tales in the universe of the Adult Swim animated series "The Venture Bros." created by Jackson Publick and co-written with Doc Hammer.
Mission Statement: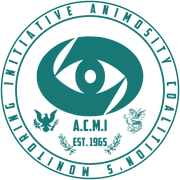 ACMI or Animosity Coalition's Monitoring Initiative is the monitoring body of the Treaty of Tolerance of 1965 initially between the (GCI) Guild of Calamitous Intent and the (OSI) Office of Secret Intelligence but now incorporates most of the worlds bodies of organized aggression. This initiative is to observe and report EMA levels, Modus Operandi, and collected summary information for protagonists and antagonists alike as to allow proper equity of aggression.

We're a collaborative community website about Animosity Coalition's Monitoring Initiative that anyone, including you, can build and expand. Wikis like this one depend on readers getting involved and adding content. Click the "ADD NEW PAGE" or "EDIT" button at the top of any page to get started!
Need help building out this community?
You can also be part of the larger Fandom family of communities. Visit Fandom's Community Central!
Community Founders: Write a good and paragraph-length description for your welcome section about your topic. Let your readers know what your topic is about and add some general information about it. Then you should visit the admin dashboard for more tips.